Shop
Handmade jewelry for every day wear. Made in Detroit, MI.
Gemstone Geo Hoops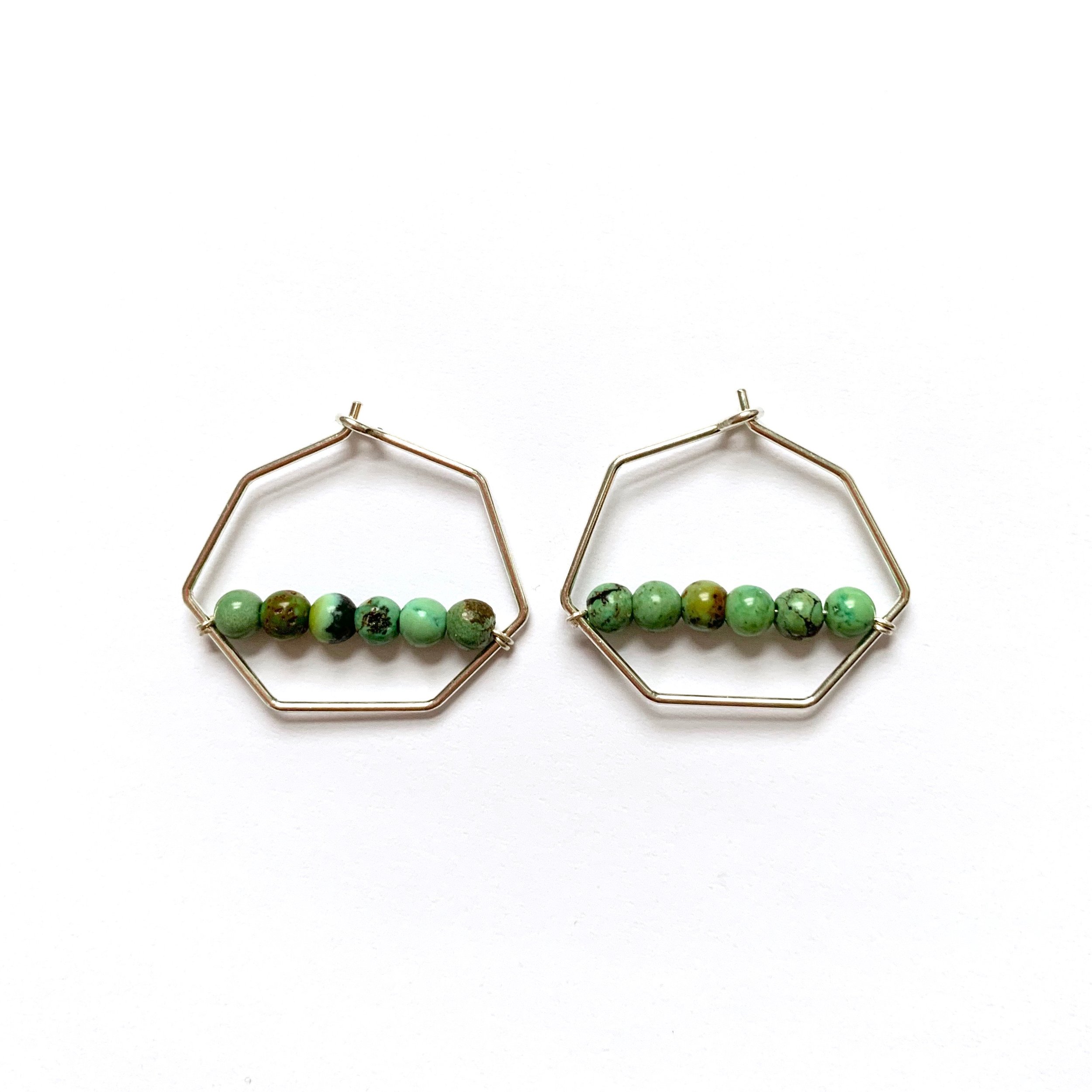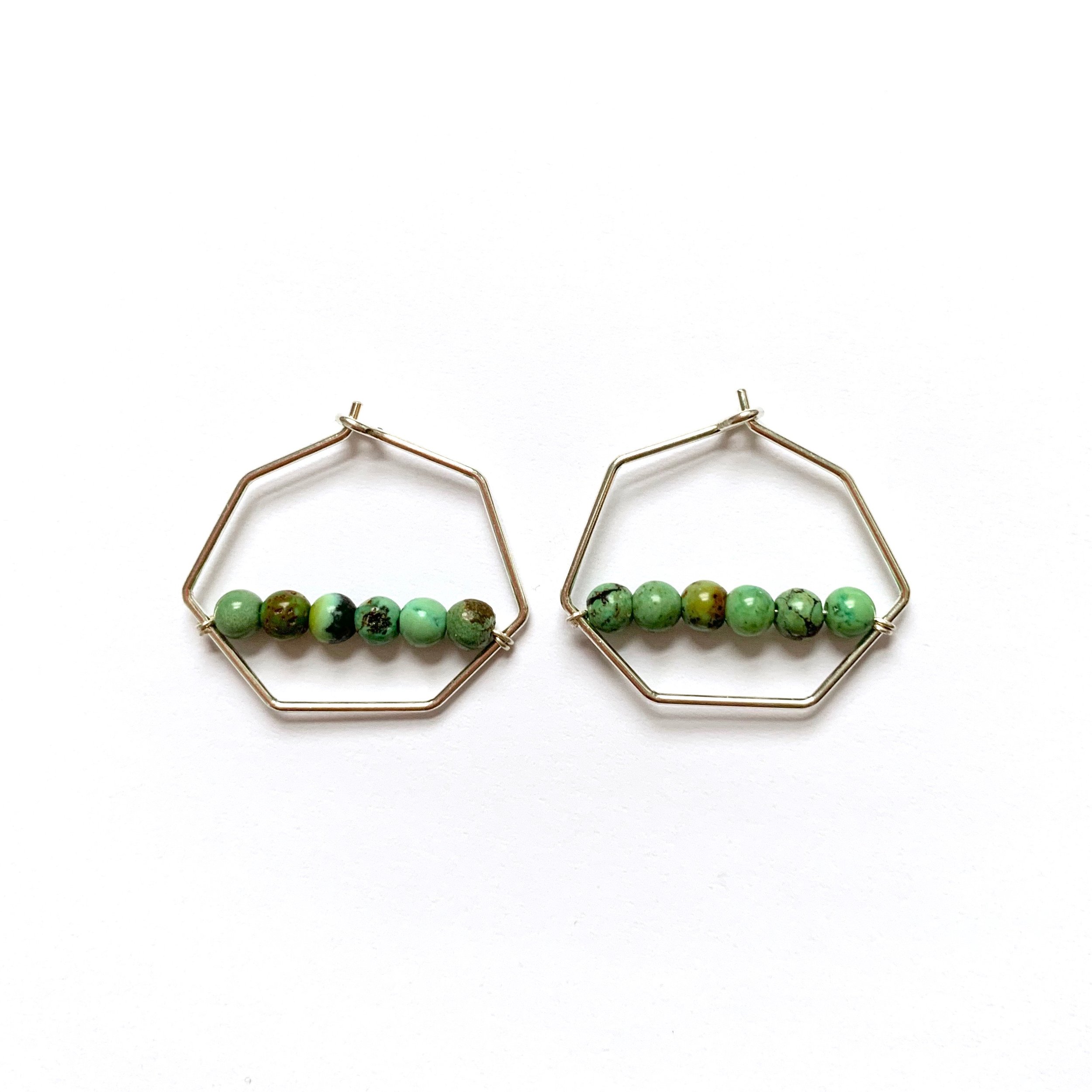 Gemstone Geo Hoops
Very lightweight and easy to wear everyday hoop in a hexagonal shape. A sweet line of 3-4mm stones adorn the center of the hoop - size of beads may vary slightly. Made with 20 gauge wire - about .8mm thick. A perfect addition to a minimalist wardrobe.
Pick your stone from the drop down menu (listed in order of pictured):
Rough cut rhodochrosite (pink)
Rough cut emerald (green)
Faceted opal (white with rainbow flash)
Smooth turquoise


Available in 14k gold fill or sterling silver - approximately 1" in diameter. The hoop clasps together through a hook and eye type closure. To put on gently open the hoop to the side (rather than pulling apart) to maintain the tension in the hoop.

Also available without stones here.

Please note these earrings are made to order and may vary slightly - each earring is one of a kind! Please allow 1-2 weeks to be made. You will be notified when it ships.